Every brand says they put customers first, but Zappos means it. While many companies force customers through a labyrinth of obstacles to reach a customer service representative, Zappos displays its phone number on every web page, avoids the use of phone trees, and answers calls in less than a minute.
And now the brand that bills itself as "a service company that happens to sell nifty shoes" has doubled down on making their customers feel special by launching a new form of personalized marketing: gated, exclusive offers that give 10% off every purchase to college students, teachers, and members of the military community, including military spouses and dependents.
With these new programs, Zappos isn't just delighting customers: it's taking an innovative approach to creating personalized marketing that both honors buyers and respects their desire for privacy.
Let Customers Set the Terms of Engagement
Zappos knows that personalized exchanges with customers make them more loyal. But like all brands, the company struggles with how to create those experiences for buyers without overstepping boundaries and annoying the very customers they're trying to delight.
In an interview with CMO.com, Alex Genov, Zappos' head of customer research, said,"There was a good chunk of our customers who said it was OK for us to use their data to personalise the experience to their needs. But some people want to be anonymous and don't want us to use their data to personalise to them."
So Zappos turned to gated offers, a consent-based promotion that respects customers' preferences by enabling them to opt-in to receive their perks.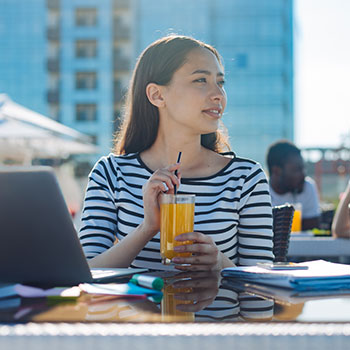 Here's how it works:
Zappos identifies the groups it wants to target with exclusive offers.

Shoppers in those groups share basic information—such as their name, email address, and military branch or university—to take advantage of the offer.

Zappos uses

SheerID's Digital Verification Platform

to instantly verify customers' eligibility.

Customers receive their reward—a

unique promotional code for use at checkout.
Once customers are verified, Zappos can personalize additional exchanges knowing that customers have expressed an explicit desire to engage with the brand.  
A Winning Strategy for Personalized Marketing
Most brands attempt personalization by providing customers with relevant content. But Zappos' gated offers go beyond that convention by creating deeply satisfying and personal experiences because they:
Deliver a Customer-Friendly UX.
The verification process for Zappos' gated offers occurs entirely in-brand and as a seamless part of the transaction. And shoppers only need to share a minimal amount of personal information, which is what they want. According to our consumer survey, 84% of shoppers would be willing to provide their email address to receive a gated offer, while only 18% would be willing to provide something as personal as a social security number.
Transcend the Typical Discount.
By verifying a shopper's eligibility for a gated offer, Zappos is protecting the offer's exclusivity, which underscores its integrity and value in the eyes of Zappos' customers. When consumers know a company allows ineligible shoppers to redeem an exclusive offer, four out of five lose trust in the brand.
Honor People's Identity.
Gated offers are powerful because they recognize an individual's unique status as part of a community and tap into a deep sense of belonging. The brand relationship they establish is rooted in who Zappos' customers are, not just what they purchase.
Have Emotional Appeal.
Our consumer survey revealed that if consumers were given a gated offer, 54% would feel rewarded, 47% would feel excited, and 36% would feel special. This is exactly the kind of "radical wow" Zappos wants to deliver.
Motivate Shoppers
Zappos' gated offer will create real and ongoing customer engagement: 95% of military members, 91% of students, and 90% of teachers are more likely to shop with brands that provide gated offers.
Zappos' gated offers are a powerful way to launch enduring brand relationships because the offers express the company's personal regard for its customers.
"Our goal is to deliver happiness, whether through our commitment to customer service, or by celebrating those who spend their lives giving," said Kedar Deshpande, Zappos' vice president of technology and quantitative marketing, in a press release announcing the gated offer programs. "We want to express our sincerest gratitude to the folks working tirelessly every day to make our communities great."
Personalized Marketing that Incites Customer Loyalty
By targeting students, teachers, and the military, Zappos' gated offers are also tapping into lucrative market segments with vast potential for long-term loyalty.
Students.

With SheerID, brands can reach 230 million students worldwide with $574 billion in spending power in the US alone.

Ninety-four percent say a gated offer would encourage them to shop with a brand more.

Teachers.

Gated offer to educators, including administrators, can reach 6.7 million shoppers. And US teachers have $1.5 billion in spending power and charge up to $11 billion annually on credit cards. Eighty-four percent of teachers are more loyal to brands that offer teacher discounts.

Military.

The military community has 37 million members with $1 trillion in buying power. Ninety-five percent of the military are more likely to shop at a company that offers a military discount.
Leading Retailers Are Banking on Gated Offers
By launching a gated offer program, Zappos joins a host of other leading brands committed to deeper relationships with their customers. Retailers with gated offer programs include Urban Outfitters, J. Crew, Target, L.L. Bean, Lowe's, and Alex and Ani.
This kind of personalized marketing is a smart move because it boosts customer acquisition, retention, and revenue. On average, companies implementing gated offers with SheerID report 3x conversion increase, 2x repeat purchases, and ROAS as high as 20:1.
Learn How to Create Personalized Marketing with Gated Offers
Download The Definitive Guide to Gated Offers , or Contact Us.